How often do we hear the phrase "just love your body!" as if it's something as simple as switching on a light?
If it were that easy, wouldn't we have done it already?
Is it possible to love your body unconditionally in a world that's designed to make you hate it?
What does unconditional self love look actually look like?
Is there a world outside of diet culture?


The Everybody Is a Babe Workshop is a 4-week online course where we explore what body positivity looks like in action.


Enrollment for the workshop is currently closed, however personal coaching with me is open.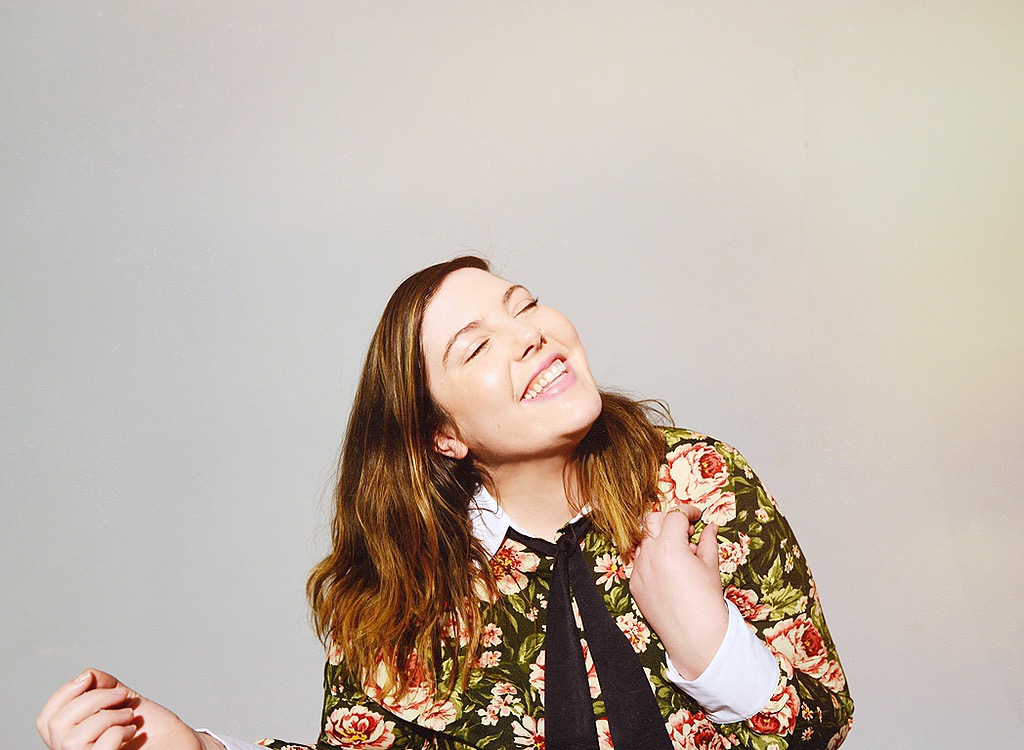 Why are you doing this, Mary?
I've spent a decade on my body positive journey– from debilitating self hatred to fat liberation and radical self love, and though not all paths are linear or similar, I wake up every day from the other side of body shame, and it has been life changing– The joy! The freedom!
I want to share with you what I've learned from my own experience as a fat person in the public eye, as well as readings, excerpts, and studies from the work of activists and scholars that profoundly affected me and my body positive journey.
You deserve to wake up every morning, say you're an absolute babe, and believe it.


Frequently Asked Questions
When does the workshop meet and what do I need to join?
This is a virtual workshop that meets twice a week on Zoom. Mondays we meet for a synchronous class at 3pm PST/ 6pm EST and on Fridays at 6pm PST/ 9pm EST for group discussions. You will need a notebook or somewhere to record your thoughts and participate in the exercises.
I also recommend that you have someone in your support system (a therapist, close friend, partner) that can help you decompress or further process some things that may come up for you during this work. Often when excavating our personal relationships with diet culture, we realize the pain goes beyond cultural or social-- issues with food or body image may be a component of the pain we have, but often the real shit is rooted in the stories we've been taught by those closest to us.
What is the refund policy?
If you change your mind before the first class, you will be refunded in full. If you are unhappy with the workshop after the first class, you are welcome to withdraw and will be given a 50% refund.


Are there scholarships available?
Applications for the next cycle are closed, but will re-open in March of 2022.
Is this the same workshop that was offered in June & October?
Yes, this is the same workshop. Of course if you attended June's workshop you are welcome to join a second time around, but the course materials and exercises are exactly the same. I hope to design a second advanced workshop in the future!
Is this only for fat people? Or women?
Ohhh no. Body shame lives in people of all shapes, sizes, genders, and ages. If you are somebody, you are a babe! And you deserve to feel radical self love!
Do I have to attend the classes or discussions?
If you can make it, you totally should. The Friday sessions are community oriented, and most folks say the group hangs are the best part! But if you can't or if Zoom freaks you out, that's 100% OK. You'll still have access to the Monday videos, materials and the Facebook group.


Are you a medical professional?
Nope! I am a singer/songwriter/poet who is also a fat person! I have done years of research for my own growth and body healing journey (and book!), and I am constantly asked "what worked for you?". This workshop is meant to be an answer to that question. I intend these 4 weeks to be collaborative and introduce concepts and texts from actual professionals. Consider me your cheesecloth for body positive concepts, exercises, and books. This workshop is intended to be educational–NOT to treat physical or mental illness. Please consult a licensed service provider if you need help. If you are dealing with an active eating disorder, you should consult a professional before attending this workshop.
What principles are you going to cover?
In this workshop, we will examine the current state of marginalized bodies, how weight stigma affects opportunities and access for fat people, myths about fatness, and how we might imagine a new world for all marginalized bodies. We will begin with an external lens initially, because it's important to see how oppressive systems manipulate us to be consumed with our own perceived failure–ultimately, none of us should need a workshop like this, and yet, so many of us do. The second half of the workshop is devoted to self-work, reflection, and to introduce new ways of thinking about food, movement, and our behaviors. I will be using the principles of HAES, intuitive eating, joyful movement, mindfulness, and CBT to guide us through the Great Unlearning!


What if I have don't have any negative body issues?
First of all: BABE! WE STAN! YES BODY LOVE! YES RADICAL SELF LOVE!
You are still more than welcome to join! This workshop is geared more toward folks who will be learning new tools, rather than seasoned self love pros, but sometimes a refresher can be helpful!